Nickname: Les hants (The Elephants)

Team Colors: Orange and green

Top Scorer: Didier Drogba (24)

Founded: 1960

Championship Titles: World Cup
Appearances: 1 (First in 2006)
Best result: Round 1, 2006
African Cup of Nations
Appearances: 16 (First in 1965)
Best result: Champion, 1992

Historic Facts: The Cote d'Ivoire national soccer team is notable for having participated in (and won) the two highest-scoring penalty shoot-outs in international football competition - the 21-shot shoot-out in the final of the 1992 African Cup of Nations when Ghana was defeated 11-10, and the 24-shot shoot-out in the quarter-final of the 2006 African Cup of Nations, when Cameroon was defeated 12-11.
SIGN UP NOW
Be the first to hear about products,offers and promotions.
PAYMENT METHODS
Accepted Payment Methods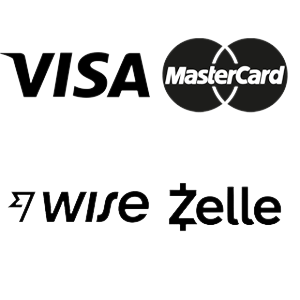 Site Protection
© 2010-2021 All rights reserved. KeyCode:Cheap Soccer Jerseys , Replica Soccer Jerseys.